Maybe Iíll Just Get Drunk on Apple Wine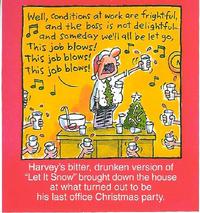 I think I've been to that holiday party ... but not this year. The new trapeze has been caught. And it appears I'll be fine and dandy.
Say hi to the new Global Brand Manager. Just when the brand needs all the help it can get. Oh dear. Be careful what you ask for.