Skating Away
Last night's skating at Somerset House was magical.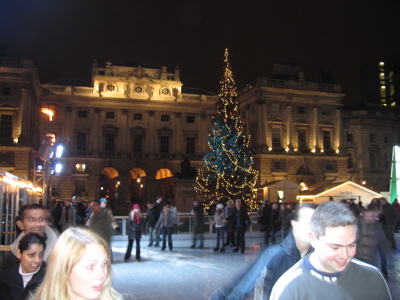 Such beautiful surroundings, perfect weather, fun people and the music ... well, I don't know if the "Die Motherfucker" rap song was really in the spirit of Christmas (I always though that was more of a crucifixion ditty, eh?) but all-in-all, it was splendid. I even skated backwards (so quickly that the camera couldn't really catch it) for the first time ever, and didn't fall once.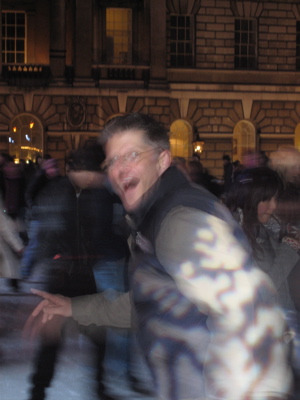 I still don't understand why my alleged friends said I was more Tonya Harding than Michelle Kwon. I guess if I had the winter cold that so many are afflicted with, I would have been Peggy Phlegming.