Home From the Holidays, Part 2
Once the Christmas gifts were tallied, Larry decided he wanted needed a new briefcase to go with the smart luggage I'd Santa had brought him. I've created a Tumi queen.
He found one he liked in the ghostown know as downtown Cincinnati, but it had no price tag and the sweet little Nelly McNellerton at Saks had her toupee in a twist trying to figure out the pricing. We only have so much patience time, so we thanked him kindly for his efforts and moved on.
One of the allegedly nicer malls in my hometown is Kenwood. So off we went. We didn't find the bag he wanted, but we did find something else.
Bad color. Lots and lots of it.
People, come on. Say it with me ... color is a commitment. And it's best left to trained professionals, especially when you're going for highlights. Do you really think all those girls in the L'oreal commercials pick up a box of color at Krogers and then go home, get in the shower and *presto change-o*, look like a million bucks? Doesn't happen. They have colorists. Good ones.
You know it's bad when even Larry (the beer-drinking, hockey-fan homo that he is) notices.
I can appreciate roots. It's a lovely store and a very good book/mini-series. But six inches of them? And if you're going to go blonde (and who hasn't?) try to make sure it matches your skin tone.
We began a game. Without trying to search out dreadful dye-jobs, I would count out as they passed by us. In 90 seconds, we got to 17 and I had to stop. It was still the holdiays, after all, and it was bringing me down.
"Maybe they were trying to pull focus from their super-sized butts," I rationalized to Larry.
"I thought that's why they chose those god-awful sweaters," he said.
And it wasn't just the color. The cuts were bad too. Lots of poofed-up curls and, I do believe, back combing. I think many of them are using Dynasty reruns as style guides. And those with the shorter cuts are definitely getting use out of those curling irons left over from high school.
Poor darlin's. If Kenwood Mall is any indications, there is an apparent dirth of trained hair-care professionals in the midwest. And mirrors. Entrepreneurs take note.
Oh, and the women didn't look much better.

December 29, 2003
Home from the Holidays, Part 1
We were sitting amidst the Christmas wreckage — wrapping paper and boxes strewn about the living room floor, half-built toys scattered like a mini-bomb had exploded. Kids were running about, cranked up on sugar and sodas. The grown ups were well into their third or fourth goblet of Christmas cheer and dinner was almost ready.
Miss M had settled her 6-year old self down a bit, and was sitting on the sofa, brushing the flowing locks of her American Girl doll. Larry was sitting next to her and her dad was nearby, going through some of his loot.
"Your doll is very pretty," Larry said to Miss M. "Is she your new baby?"
M nodded and kept on brushing.
"Well she looks just like you. Who's her father?"
Without looking up, Miss M sighed, "I have no idea."
"Yup, she's her mother's daughter," laughed my brother-in-law.
December 24, 2003
Scare France
Just checked the Santa Tracker and it shows Jolly Old St. Nick is in Paris. I hope he's not on Air France.
Sing it with me, "Have yourself a scary little Christmas." Maybe Michael Moore is on to something with his whole media = fear theory.
Barring any unforseen events, we're on a flight to Cincinnati in the morning, with a duffel bag (and then some) full of goodies for the kids. Dinner tonight at Gotham and then a drink or two out on the town.
I wish you all the happiest and healthiest of holidays.
Peace.
Merry Christmas Eve
December 23, 2003
Merry Christmas Eve Eve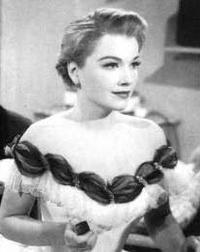 December 22, 2003
I'll Have What Neely's Having
I'd never been a big fan of dolls. No I don't mean the ones you swallow to take the edge off (I'm fine with those). I mean the ones you dress up and play with.
That all changed this weekend, when I decided to get my niece some cool clothes for Christmas. For weeks now I've been noticing shoppers traipsing about with shopping bags with something about American Girls on them. Last Friday, I asked one of my coworkers if said store had good clothes for 6-year olds. She told me it was adorable ... clothes for little girls and matching clothes for their dolls as well.
"Sounds horrible," I said. But having just spent the previous two hours in the 7th circle of hell, otherwise known as Toys R Us, I figured why not. That which does not kill us gives us more reasons to enjoy a martini.
So off to Fifth Avenue I trod, where I discoverd girlie girl mecca. I had no idea. It's a doll store where you can buy matching clothes for your little girl. My breath quickened and I got an odd tingly feeling in my stomach. I wasn't sure if I was appalled or excited, but I felt certain that I was heading towards overload.
I pulled out the mobile and called my sister, Karen, for the umpteenth time that day (we'd already had several conversations amidst the din of Geoffrey the Giraffe's gobbledygook, trying to sort out the intracies of LeapPads and Bionicles).
"This is the most surreal thing I've ever seen," I told her. I'd walked into a sea of little girls, most of them already with dolls in hand.
"Just breathe, honey, you'll be fine. I'm right here with you," my sister told me. With cell phone next to ear and a calming voice on the other end of the line, I decided to explore. First floor is the doll zoo ... lots of dolls on display and tons of kicky little outfits.
In one glass case were about 20 dolls of various gene pools, all dressed in the same outfit. "I found the Stepford Dolls."
I tried to give Karen the play-by-play, telling her everything I saw. "Oh that one is is gorgeous," I said, spying a little Asian beauty in a red velvet coat. "How much is she?"
Turns out the live girls aren't for sale and some mothers have no sense of humor.
"Okay baby, we're going upstairs." Second floor is admitting for the doll hospital. I've never liked hospitals, so I immediately went to the third floor. At the top of the escalator was a mob of moms holding daughters' hands, who were clutching their 18-inch clones.
"Aaggh," I shrieked like one of the nine year olds, "too many little girls."
"What happened?"
I told her of the mob, all trying to get into the American Girl Cafe.
"Oh yeah, that's where you can take your doll to tea," she told me.
"Are you fucking kidding me?"
"'Fraid not. And did you just say fuck in front of all those little girls? Nice."
I whisked past the cafe madness and found myself in the middle of the It's a Small World collection.
"Seems like I've left Connecticut and now I'm in the middle of the U.N. How many of these damn dolls are there?"
"Tons. Lots of them have their own history. There's this Indian one ..."
"Native American," I corrected.
"Whatever, she's beautiful."
"Oh, you mean Kaya, yeah I see her now."
"My favorite is the one with pigtails and glasses," she told me.
I found that one, who turned out to be Molly. "She's a geek, Karen."
"I know, I've got a thing for the geeks. Whaddyagonnado?"
"Okay, then. I came here for clothes for M. Should I get her a doll as well?"
"She'd love it. She's been getting all girly on us lately and they're are all the rage."
Well, if they're all the rage, then my favorite niece needs to have one. I told my sister to wish me luck, said goodbye and went back downstairs to conquer dollsville.
The only thing I knew for certain was that my little Miss M had to have this dress. And, natch, her doll did too. But which doll? There are dolls with their own story books and histories. There are more generic dolls that mix and match hair color, skin tone and eye color to those of your own little darling.
I decided to interview the professionals. I found two junior shoppers, probably 7 or 8 years old, hanging with their moms.
"Hi, do you know about these dolls?"
They looked at their moms and then looked back at me and nodded.
"Which would you rather have, a doll that looks like you or a doll with her own history and storybook?"
The little girl closest to me just stared at me like I had 17 heads.
"Come on, don't think about it, there's no wrong answer. First thing that comes into your head, which would you rather have?"
"Um, one that looks like me."
"Perfect. What about you?" I asked her friend.
"I'm not playing," she whispered and slunk behind her mom's leg.
"Mom, what about you?"
"One with its own history," says Mom #2 and Mom #1 nodded in agreement.
"Okay, thanks," I said and skittled off, thinking of course the moms would opt for the history dolls, 'cause there aren't any dolls with botoxed foreheads and gray streaks in their hair.
I guess I still looked a touch perplexed, because a lovely woman came to my rescue.
"Sweetie, you look like you need some help." I heard bells ring ... my very own Angel in American Girl. Her nametag read "Karen" and I knew I was in good hands.
She took a quick intake assesment of my doll needs (again, gifts for little girls, not for self-medication) and we opted for a fair-skinned, blonde haired beauty with gray eyes (blue eyes were sold out). I told her that we had to have the paisley dress and the swan lake ballerina outfit (to complement the Swan Lake Barbie I'd already purchased).
"I'll also need the matching dress for my niece. Can you help me with that as well?"
"Of course, that's in the other room. Come with me. There are hairbrushes in there as well, you'll need a hairbrush." We walked past several displays. One was a ski vacation set up, complete with its own wheelchair.
"Shut up," I muttered under my breath, "That's genius."
Another was a spa collection, where the doll was lying back with teeney little cucumber slices over her eyes. What queen is in product development for this company?
So we get to the dress rack. "Now let me tell you," says Angel Karen, "these dresses run a little small, so you'll want to go a little large."
"Okay, then I'll take this 8 for M. And do they come in 16?"
She goes around pulls a preteen-sized frock. "Oh no, I meant in ladies sizes, and preferably stretchy on top, I'm a little broad in the shoulders."
She looked at me, smiled and told me she was sorry to say they didn't come that big. "But we should think about that ... and you should wear whatever makes you feel good, darlin'."
How much did I love Karen?
So I left American Girl Place with a doll, 3 doll outfits, one matching little girl dress, hair accessories for both dolls and girls and a double helping of "bonus gift with purchase" from the sweet young lady who rang me up.
I told Connie all about it this weekend. Once the holdays are over, we're heading back and turning it into American Gurrrrllll Place. *snap*
I'm getting a fair-skinned, hazel-eyed light-brown haired doll and cutting its locks off into a sporty man's cut and calling it Bea. Bea Movie. Connie's getting a medium-skinned, black tressed, green-eyed honey and we're gonna tease the crap out that one's hair. Go-go boots. Mini skirts. Little sacks of bird seed stuffed inside tiny tube tops. Big hoop earrings.
Dolls can be such a drag. And, bonus, I now have the theme for a spring party.
December 19, 2003
The Gift of Giving
From Connie ...
Dear All,

I don't normally make a habit of forwarding charity e-mails, but this
seemed to be a particularly good cause. I know it touched me personally. Particularly at this time of year.

Mute Tourettes Syndrome has long been in the shadow of its more famous sister-disease, 'Tourettes Syndrome', and although much rarer, is even more tragic in its consequences.

While a child suffering from Tourettes has difficulty in containing its anger and frustration, a child with Mute Tourettes suffers the opposite fate, and is unable to express their true feelings.

There is, however, an answer. A great deal has been achieved by the Mute Tourettes Foundation using new art therapy techniques. However, their work can only continue with your help. Just £1.37p will keep a child supplied with crayons for a whole day. £5 will provide them with enough paper for a week.

Please give what you can to help this deserving cause.

December 18, 2003

Maybe I'll Just Get Drunk on Apple Wine

I think I've been to that holiday party ... but not this year. The new trapeze has been caught. And it appears I'll be fine and dandy.

Say hi to the new Global Brand Manager. Just when the brand needs all the help it can get. Oh dear. Be careful what you ask for.

December 17, 2003

Overexposed, Party of Five

December 16, 2003

Things I Learned in Toronto

We got snowed in over the weekend, so we spent an extra day hanging out in lovely T.O. Our return home was delayed due to unexpected hard blowing wind, not the windy blow hard I had prepared for.

A quick round-up of the highilights ...
* A walk through snowy Yorkville can be a veritable winter wonderland.
* I love the corner table at Avenue (and hate the women who stole it from me).
* Being the outsider gay in-law in a family is fun. Never feeling like an outsider is priceless.
* Larry's long-lost brother lives. It was a shock to us all.
* Bobzyeruncle has some readers I didn't know about. Hi Aunt Lorna and Aunt Rose.
* As much as I like Boots in London, I like Roots in Toronto even better. And remember girls, Roots is not just a clothing store … it's a haircare choice. Keeping up with your color is a commitment.
* There are plenty of Froots in both cities.
* $40 (even Canadian) is too much to spend for standing room only hockey tickets. Unless maybe it's for the cup.
* Maybe it's all that ice skating, but there were some bootlylicious boys working the backsides this weekend. A special shout out to the hottie at the Gap on Bloordeo.
* 20-something, 6'5" Austrailians become the belle of the ball way too quickly. (that comes from a place of observation, not jealousy).
* Straight DJs from Edmonton who hang out in gay bars (yes, with their girlfriends) are luscious. And get more so as the night wears on.
* I have met the Canadian Whitney. She's a skinny white boy and needs to slow waaayyyy down.
* Starr Jones was degrading Sadaam for hiding in that hole like a scared little girl. Please, like she could've ever fit in it.

Snow days are fun, but they make the rest of the week way too crowded. It's going to be another slammed week. Whatever happened to things slacking off around the holdiays?

***

On a sad and serious note, while in T.O., we found out our friend Dan died a week or so ago. Often a messy one and always a good time, he went pretty quickly and didn't suffer much. It's still out there kids. And if you've got it, take care of yourself and take your damn medicine. It beats the alternative.


December 12, 2003

Homeward Bound, Eh

This afternoon, Larry and I will make our annual holiday pilgrimage north to his hometown of Toronto.

As he left for work this morning, he was still grumbling about George's latest cunning plan on foreign relations. "Pack an extra toothbrush," he told me. "If he does anything stupid this weekend, we're not coming back."

Given those conditions, I fear it's a given I'll be spending the winter drinking non-imported Export and Tim Horton's decaf.

December 11, 2003

A Hallmark Moment

My friend Tracey supplies us with this ... the all-occasion greeting card.

Oh Dawn, Not on Christmas

When oh when is our Whitney going to learn?

I hear that it's all a misunderstanding. When Bobby told Whitney he was going to "beat her ass," he was referring to a friendly game of Name that Toot Tune. Honest.

As they drove away, the song "You Make Me Feel (Like a Natural Woman)" blared on the stereo as Houston sang along and Brown kissed her bruised cheek.

Sweet.

December 10, 2003

Never Can Say Goodbye

Cher, the Energizer Bunny of Divas, will be at the MGM Grand for New Years.

Special guests include KC and the Sunshine Band and The Village People. What ... no Gloria Gaynor?

December 8, 2003

They See Your Every Move

"Hey Bob, do you have a dildo?"

"Huh?" I was a little groggy, as Shelby was asking me this while was waking me up from a snooze on the living room sofa.

"A dildo, do you have one?"

"Um, no … why?"

"Well, we've got X in the middle room and he really wants me to use one with him. Do you have any toys we could use?"

***

Many moons ago, in the mid 80s, I used to live in the French Quarter, with my boyfriend, who we now know as Blanche. One day, we noticed that a couple of (real) girls had taken occupancy of the slave quarters behind our apartment. They were quite the pair, one all dolled up in couture and the other quite gorgeous like a young Elizabeth Taylor … a raven-haired Ivory girl, not trying so hard to be done-up, but all the more gorgeous for being natural.

At first, they were only there on weekends, and were very quiet neighbors. We didn't think too much about them, but, of course, wondered who they were. None of the other neighbors (or realtors; yes, we asked) seemed to know either. We concocted a story that they were a nice lesbian couple from Connecticut.

After a month or so, they started bringing their dog … a wheezy little pug whose name escapes me (I never did like pugs). Our cocker spaniel, however, was very interested in sharing a balcony with the dog and we started talking to the girls.

Turns out they were not lesbians, but were "entrepreneurs" from New York who had several vague business connections a number of very well-connected executives in both entertainment and finance.

"Well you know darlin's, I have a nightclub on Bourbon Street," Blanche tells them, "so if you ever want to entertain, let me know and I'll save the best tables for you."

We showed them our place, they showed us theirs.

Blanche comes back and tells me it looks like a nicely appointed whorehouse.

"Shut up," I said. "They're very nice girls. Why you gotta be so down on people all the time?"

Months went by, and we slowly learned that my beloved Blanche had hit the nail smack on the head.

Shelby was a real life Barbie doll who never was seen in the light of day without full make up and full Chanel. Sally was a nice, but troubled girl who'd been discovered dancing in a DC area strip club and was recruited by one of those 3-lettered agencies to be a dominatrix for a defecting Russian spy. That's another story.

The girls had become friends in NY and shared a swanky apartment overlooking Gramercy Park. Shelby had a crush on one of the music stars she'd been "working" with and had developed this master plan to win his love.

This plan involved a Faberge Easter Egg hunt (they made some good money, these girls), which would lure X (one half of a two-man pop group from the 70s and 80s) to her lair of love. That, she swore, was the main reason for getting the apartment in New Orleans. "What better place to romance a musician?" she'd ask me.

After months of planning, the arrangements were finally made for X and his cohort Y to come to New Orleans and Shelby would lead X to the egg.

As had come to be the custom, the ladies entertained in our place (as we had a Royal Street view, a better balcony out front and an airier apartment). So, there we were, having drinks with the boys from the band, Shelby schmoozing her X and leaving me to chat up the very charming Y about life on the recording road.

The girls took the guys to Blanche's show and then they were off for some Bourbon Street adult entertainment. Shelby had a thing for taking her friends to the he-she shows. I opted for Lafitte's.

Fast forward to a few hours later, where I'm passed out resting on the sofa.

"Shel, I really don't think there's a dildo in the house, but let me go double check in the bedroom."

I shuffle down the hall to our room, where I turn on the light and wake Blanche up. "You will never believe what's going on ..." and proceeded to bring him up to speed.

Coming out of the bedroom, I told Shelby the sad truth: we were boys without toys. Ever gracious, she said she'd improvise.

Turns out not only did X want something up his bum, but he was more interested in schtupping Sally than Shelby. Ever the trooper, Sally obliged her roommates request to help out.

Blanche and I tiptoed out of our French window onto the side balcony of our apartment; where we stood there outside, peeking into our middle room like two schlocky private eyes, silently giggling in disbelief, watching a pop star bang his "girlfriend's" half-asleep girlfriend while getting a French-manicured fisting from behind.

Sally may have given up the goods, but Shelby never did give up that Faberge Egg.

Eat. Drink. Shop. Sleep. Repeat.

As of last week, I was supposed to be on a plane somewhere past Greenland about now. I'm much more content to be sitting in my office, listening to The Reindeer Room and thinking back on what a nice, snowy weekend I had.

Friday night was the work Holiday Hoedown, and it trended towards the lame side. It seems to grow smaller every year, and the weather scared away a lot of the commuters. This year's venue was a switch, the Marriott Marquis, and we had our own private atrium vista, overlooking a snowy Times Square, which was an amazing view.

Larry and I booked out relatively early, and then hung out at Barrymore's for a nightcap waiting for Laura and the kids to get out of Avenue Q. We caught up with them for a bit after the show, and, since cabs were scarce, the two of us, ever resourceful, popped over to Barrage for a post-nightcap nightcap.

Saturday was perfect brunch with friends from L.A., a little shopping and walking in the snow and then home for a nap. Rather than schlep around in the slop, we hosted a little pizza party at home, which got the out-of-towners out of their hotel. Sent the kids off to play in Chelsea while the would-be grown ups sat around and swapped stories.

Sunday was K&C's annual holiday brunch, which was every bit as fun as expected. It's the Groundhog Day of parties, always entertaining and fairly predictable. It's always good to see the usual collection of good friends and also sit and talk about meet the newest members of our hosts' social circle.

Cliques are bad, right?

Seemed to be more kids this year (or maybe they're just getting bigger) … the jury is still out on the gay dads who seem to create a new breed (pardon the pun) of drama by making everything about their children. Isn't Briana Ashley nameless munchin lovely in her red velvet dress with mirabou trim? And did daddy really need to wear the red leather pants?

Being the holidays, we won't talk about the occasional bad hair, nip/tucks gone sadly awry and the oh-so-tired co-op board/real estate coversations. You'd think with all that money, people would buy some personality. One forgets that just because it's not summer doesn't mean you can't have idle Hamptonesque chatter.

I enjoyed the red wine, especially when the hairdresser bartender kept it off ice.

Connie, Larry and I bid our adieus and took an an early evening bar hop down Christopher Street, which included smart drinks at The Monster, Stonewall, The Hangar and Ty's. Yup, we sure know how to make ourselves feel pretty.

Best line of the night … a portly big bellied gourmandish gentleman was chatting me and Larry up. He asked if we were together and when we nodded yes, he says, "Well we can a three-way. We'll have it catered." I politely declined, but told him to send me a menu.

Headed home to sober up watch HBO … sorry Crash, we missed you at Marie's.

Angels lived up to the hype. Mary Louise is, if possible, even more my hero than ever. If, for some odd reason you didn't love Patrick Wilson before, well, I'm just sayin'.

And Will came back. Life is good.

December 5, 2003

Hailing a Dogsled

Who keeps shaking that giant snowglobe? It's been nothing but white flakes swirling around my 27th floor view of midtown for hours now.

Do to the past few days' hullabaloo, next week's trips across the pond have been postponed until January. Yay. As much as I love going to London, jetting over every other week seemed a bit hectic. So now it looks like I'll be able to slip and slide into the holiday slush with just a little less jet lag over the next week or two.

Plus, I've got a bunch of friends in town (or on planes being diverted from La Guardia) this weekend so more time to play with them, and not be stuck in the office getting ready for global brand workshops.

Remember all those trapezes and creative visualizations? It looks like there might be some good news in the next week or so. I don't want to jinx anything by unbagging the proverbial cat, but it looks like 2004 could shape up to be an interesting year on the career front. It's been a crazy six months ... maybe there's a light at the end of the tunnel.

Or maybe I'm screwed.

December 4, 2003

Chemistry Class

One of my dearest friends from high school is coming into the city this afternoon with her daughter, to do an NYU campus visit as she may be starting there in the fall.

Clearly there is some mistake. How do I have contemporaries with college-aged kids?

*sigh* Seems like only yesterday that we were hanging out at her chemistry teacher's house, drinking Little Kings, and she was stealing my virginity. Yes, it's true ... I'm not a gold-star gay.

December 3, 2003

Try This

Y'all go get your Pink on. Trust.

I've Felt Nicer Probes

Anybody out there work in a certain industry that's being looked into by a certain government litigator?

I'll bet you're having as much fun as I am.

Ah, it's a fine day to be a marketer. I wish I'd brought my scuba gear to work ... the tide is a rising.

December 2, 2003

Holidaze

The only bad thing about not cooking for Thanksgiving is that we don't have any leftovers. I'm jonesin for some reheated stuffing for breakfast. With gravy.

Had no computer all weekend, which was nice, but I didn't get to write about how lovely our Thanksgiving was. I flew in from London on Wednesday night, crashed in Boston (as in slept, not as in assume emergency landing positions) and then took the first Cape Air puddle jumper over to Ptown. Thursday was Springtacular ... so nice in fact that we spent an hour and a half on the beach, sitting around a fire and drinking mulled cider.

Dinner was a seven-hour festival of food, wine and laughs. Our hosts are retired music teachers, so in between courses we were treated to piano and song. Nothing like hearing Old Cape Cod, while you're there, and waiting for the apple and blueberry pies to come out of the oven. I *am* fond of sand dunes and salty air.

The rest of the weekend was all about doing nothing. The wind was howling louder than Whitney with an empty crack pipe, and I pretty much rode the tryptophan train under a blanket on the sofa watching all sorts of ridiculous tv. Perfect.

Added bonus was meeting the Joeys. Two lovely boys (from just down the street here in NY) that are friends of the music teachers. They rode up with L on Wednesday and then back with us on Sunday. They're cute, sweet, funny and seem to bring good traffic karma. Yay ... new friends to play with.

So we're officially in the holiday season. I'm back in London (and Frankfurt) next week, Toronto next weekend for L's family holiday hootenanny, in Cincinnati on the 25th for a long Christmas weekend (and to wish my *older* sister a happy 40th birthday), then back to the Cape for New Years.

I'm exhausted just thinking about it.

December 1, 2003

World AIDS Day

I'm lucky. I'm healthy and I haven't seen too many people succumb to the virus.

But I remember Dickey.

I remember Jimmy.

I remember Kent.

I remember Tom.

I remember David ... who came down with lymphoma just a few short years ago and we thought, "Gee, nobody gets lymphoma anymore." One of the sweetest, funniest men you'd ever have had the pleasure of knowing and now he's gone. Like so many others.

There's no reason for this to go on. There were 3.2 million new infections reported this year. That doesn't count the ones that weren't reported.

Put a damn condom on. Don't wait for the other person to disclose. Stay healthy. If you haven't been tested lately, go do it. Yeah, it's scary. But it's scarier to be walking around with something that is increasinly treatable and not doing anything about it. You owe that to yourself.

In the meantime, do what you can to help those who may be less fortunate than yourselves. I like God's Love We Deliver and Broadway Cares Equity Fights AIDS. I'm sure there are plenty of local organizations in your neighborhood. They can use money, they can use your time.

One of the most rewarding things I've ever done was to run the 26.2 miles in D.C. as part of the AIDS Marathon training program. Raise money for a good cause and get into great shape.

You might not think that HIV/AIDS affects you. But I bet if it doesn't affect you directly, it affects someone close to you. Even if you don't know it.

Someday we may not have to think about it. Someday isn't here yet.

Be well, y'all.